Graduate Student Housing Near Georgia State
For
graduate student housing near Georgia State
, consider 100 Midtown. Our
2- and 4-bedroom move-in ready apartments
are just minutes from campus, and have everything you need to be productive at school and at home.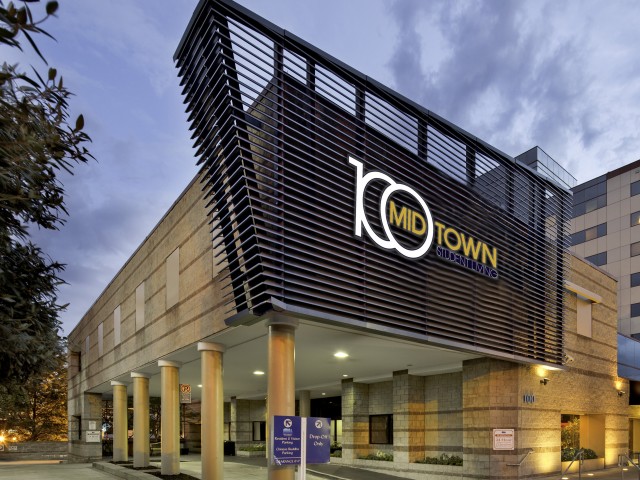 All our apartments are fully furnished, and water, cable, Internet and electricity are included in your rent.
Study in our library or catch up on work at our computer lab, which has computers with graphic design, photography/videography and engineering software.
Work out at our gym —open 24 hours a day— or wind down in our video gaming room.
On-site maintenance services ensure that issues are addressed in a timely manner, and we accept online rent payments for your convenience.
With an unbeatable location in the heart of Midtown Atlanta and a wealth of amenities, why would you live anywhere else?
Contact us today to schedule your tour!